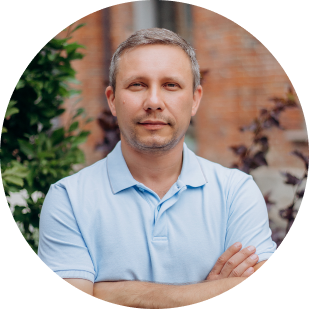 Editor World and Money
Economic and Business Editor| Money Maestro
Andrii Ianitskyi
Hello, dear readers!
I'm here to be your guide through the world of finance on the pages of Alpeon. With 18 years of experience in the field of business and economic media, both as an author and an editor, I've had the privilege of delving deep into the world of finance. I co-authored an investigative book on the rise and fall of Ukraine's largest banking group, PrivatBank, with a British colleague.
But here at Alpeon, my role isn't just to hand you a fishing rod, ensuring you have a meal on the table. I aim to inspire you to fall in love with the art of fishing, in this case, the pursuit of financial freedom. My dedicated team and I will craft stories that are not only informative for adults but also engaging for the younger generation. Our goal is to empower you with the value of saving and growing wealth.
Stay tuned! This journey will be nothing short of exciting!
How to Talk About Money with Your Life Partner
10/30/2023

Discussing money with your partner is a crucial part of building a strong, trusting relationship. Let's explore various approaches people take to discuss finances with their partners. Transparent Conversation About Money Avoiding financial conversations leads to uncomfortable situations and misunderstandings down the road. Meet Sarah and Alex – they've been together for a few years. Everything's been great until Sarah lands a significant promotion at her job, resulting in a tangible increase in her income. She's excited about the new possibilities this opens up for them.  However, as Alex notices the change in their lifestyle, he begins to feel frustrated, even though he hasn't openly expressed his concerns. Unbeknownst to Sarah, Alex is struggling with mounting credit card debt. He feels embarrassed about his financial situation and believes that Sarah will v...
Read more

⟶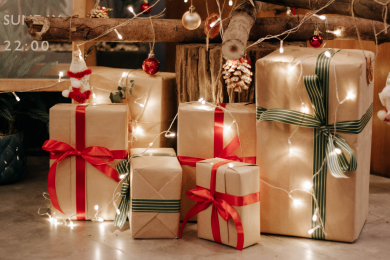 Debt-Free Christmas: Manage Personal Finances Before the Holidays Properly
12/4/2023
January rolls around before you know it. And you're left staring at a mountain of credit card bills and asking yourself, "Was it really worth it?" Sound familiar? Well, you're not alone. The festive season is a time when many of us let our financial guard down. But worry not, because we've got something for you. These strategies will help you manage your personal finances before the holiday madness begins. 1. Plan Early As the saying goes, "Failing to plan is...
Read more

⟶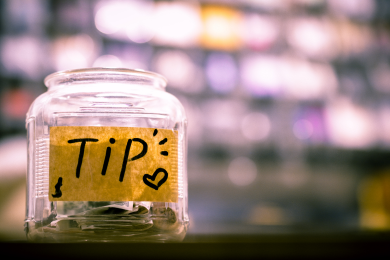 We Are Tired of Tipping: Navigating the New Norms Of Gratitude
12/2/2023 Top
Tipping has long played a familiar tune in the rhythm of daily life. Whether it's dining out or enjoying a drink at the bar, tipping is an unwritten rule, a gesture of thanks for good service. But as the digital age evolves, this custom faces a significant shift. Are we growing weary of this age-old practice? The advent of digital checkouts has blurred the lines of tipping etiquette. Now, we're seeing tipping options in unexpected places like grocery stores and online shopping carts. W...
Read more

⟶